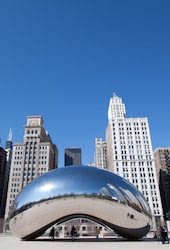 Chicago-suburb-based VIP Risk Solutions, Inc. is an independent insurance agency specializing in Property and Casualty Insurance for businesses, with the protection of assets as our first priority. For business purposes, we also provide life insurance options from several carriers.  Lastly, our Surety (bonding) prowess is superior, whether your business is a contractor or a manufacturer.
Although we are focused primarily on the Chicago metro and southern Wisconsin marketplaces for the majority of our placements, our good work locally has led us to placements and consultative work all over the nation. We are currently licensed in thirteen (13) states.
VIP Risk Solutions, Inc. is owned by Wm. Brian Hollamon, Sr. who has been in the role of preventing risk and protecting assets since 1992.
An Independent Advantage
We are Independent Agents in Lake Zurich, Illinois, free to choose the best carrier for your insurance needs. We do not work for an insurance company; we work for you. We work on your side when you have a loss and follow through to see that you get fair, prompt payment and service. VIP Risk Solutions, Inc. represents a carefully selected group of financially strong, reputable insurance companies, therefore, we are able to offer you the best coverage at the most competitive price.